Welcome to The Tutor Group!
CORONAVIRUS UPDATE
We are still available to help during these challenging times!


Our tutors and mentors still come to you ... but they make virtual visits now! They instruct, coach and support using Skype, FaceTime, Zoom and especially Bramble (a platform specially designed for tutoring). They also offer review of documents by GoogleDocs or email, alongside audio and visual (talk) supports.
Education consults and case management services with Janyce Lastman still continue virtually at this time. Contact us for details. Janyce Lastman is also available to consult with parents on how to survive "pandemic pandemonium" or "COVID craziness" in the home.
While our physical office is temporarily closed, you can reach Sarah or Janyce by email or phone 10 AM – 5 PM Mondays through Thursdays – or reach out to us at any time with a message.
Stay healthy and active at home everyone – and we will get through this together!
Confused by synchronous, asynchronous and homeschooling learning?







GETTING TO GRAD: Janyce Lastman Discusses Navigating COVID School with Your Teens
These videos were produced for the Fall 2020
Guide Your Kid Microconference
, sponsored by
the Canadian Gap Year Association
.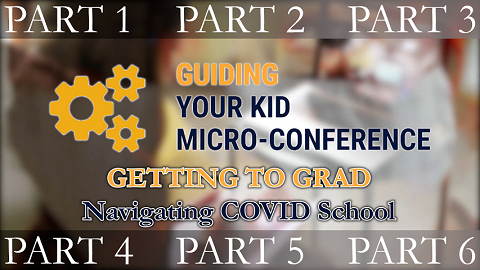 Who We Are

The Tutor Group

™
is a private tutoring and education consulting service under the supervision of Janyce Lastman LL.B, Education Consultant and Case Manager. Founded in 1979, TTG provides
private in-home tutoring
and related
student support
across the
GTA
; Janyce Lastman provides
consultation services to families, students, organizations and schools
around the world.
---
What Makes The Tutor Group Different?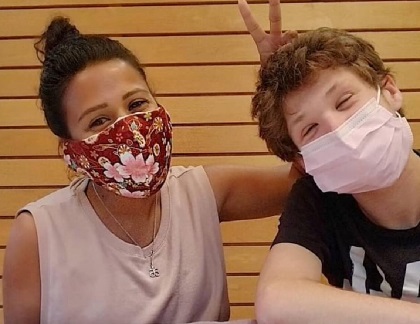 O
ur personalized, one-on-one tutorials typically happen in the
family home
or
student's school*
and our tutors are comfortable
liaising with teachers or other professionals
(consent required).
This approach offers many advantages:
New students feel more comfortable on familiar turf. This allows our tutors to develop and strengthen the personal connection that makes our approach especially effective.
Our tutors can model – and then monitor – study and organizational skills in real time within a student's actual study space, with materials and supplies close at hand.
Ongoing communication and feedback happens naturally and often, but also respects older students' need for independence and "personal space".
Last but not least, families need not worry about transportation logistics, which reduces everyone's stress!
* For older students or in special circumstances,
ask us about tutoring in other settings.
---
What We Do Well
We provide tutoring support in a wide variety of traditional Core subjects for most grade levels and ages. We can also support young adults and lifelong learners in a variety of ways. Support for all ages is also available across the curriculum for Study and Organization Skills, Essay Writing, Project and Time Management etc.
Test Preparation (Test Prep or Test Tips) can help students who struggle to "show what they know" in classroom testing or exam situations. Support is also offered for standardized tests such as EQAO Grades 3, 6, 9 and OSSLT Grade 10, private school entrance exams like the SSAT, and high-stakes testing for post-secondary and graduate programs including GED, PSAT, SAT, ACT, GMAT, LSAT, MCAT, GRE, IELTS, TOEFL, etc. Our experience in test-taking and personalized guidance gives students and standard test takers an added advantage using targeted practice, and provide an insider's look into test design including twists and tricks.
---
There can be no true teaching without first reaching a student – and those who attempt to get there by preaching soon negate both.
- Janyce Lastman, Education Consultant and TTG Director
---

---
Who is Janyce Lastman?
Janyce Lastman is an experienced Education Consultant whose practice ranges from helping parents understand their local school options and education guidance for students, to more intensive case management often involving special needs.
---
What Makes Janyce Different?
Janyce's specialties include:
We also offer:
While the majority of our clients are local, several services are highly transferrable. Whether you are nearby, elsewhere in Canada, or are internationally located, we would be pleased to answer any further questions you may have.

Please feel free to contact us directly.
---
Choosing the best school requires plenty of consumer research, plus a willingness to compromise and settle. It's not unlike choosing a job, spouse or home. To paraphrase the rock legend Mick Jagger: you can't always get what you want – so you must know what your child truly needs. An education consultation can clarify which school features are absolute musts, versus those you'd prefer but are not essential. It will also remind you that anything else should be seen as a bonus.
- Janyce Lastman, Education Consultant and TTG Director